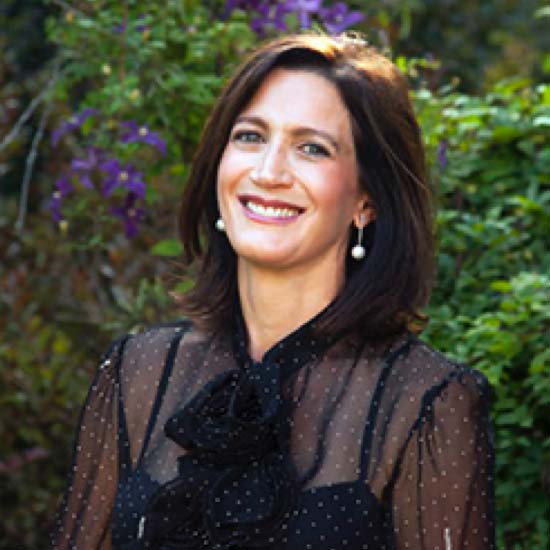 Jennifer Litowitz
Partner, Director of Hospitality
I am continually excited by the opportunity to engage deeply with our partners and help them rise to the challenge of achieving their vision.
- Jennifer Litowitz
Jennifer Litowitz
Partner, Director of Hospitality
Jennifer Litowitz joined Reimagined Ventures at its inception and has since headed the operational management of Reimagined Hospitality.
Jennifer has overseen the development of several private properties selected for magazine publication. Specifically, Architectural Digest and Chicago Magazine Home + Garden have both recognized projects directed by her. Currently, Jennifer is the Creative Director of Guildhall Restaurant, now entering its 10th year of operation in Glencoe, Illinois.
Jennifer is a director of the Litowitz Family Foundation, which focuses on supporting community, education, and the arts. As a longstanding member of the Writers Theatre Board of Trustees, she served on the Executive Committee and on the architect search committee which selected Studio Gang to design the new and critically acclaimed home for the theatre. She also participates in committee work for both the MCA Chicago as well as the Art Institute of Chicago. Jennifer is a member of the Northwestern University Board of Trustees as well as the Weinberg College Board of Visitors. In 2017, she and her husband Alec supported the initiation of the Litowitz Creative Writing Graduate Program which awards a joint MFA/MA degree to candidates, the first program of its kind at a top-tier university . Jennifer graduated Phi Beta Kappa from Northwestern University with a BA in English Literature in 1991 and earned a JD from Loyola University Chicago in 1994.